Over at The Speculative Herald I posted a review of Ancillary Mercy.  I really, REALLY liked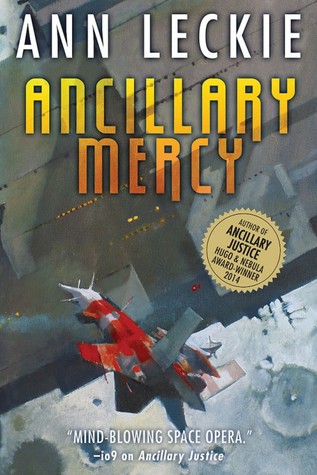 it.  Find it HERE.
How does a series with galaxy spanning implications draw to a close without leaving a small, singular section of space? More importantly how does it do so in a satisfying manner when dealing with an opponent that has unlimited bodies spread all over space? Pay attention friends, this is how a series is done right.
Lisa asked me to be an occasional contributor to her wonderful new site.  I wont be the most frequent poster over there but expect to see me once in a while; at least until my inability to meet a deadline or contain my profanity forces her to kick me off.
Fantasy Review Barn will still be my home but I would like to see my writing spread around a bit.