Full apologies to M.L. Brennan, Soft Cell, Gloria Jones, and Ed Cobb.  Sometimes I can't stop myself.
Sometimes Fort feels he got to (da da)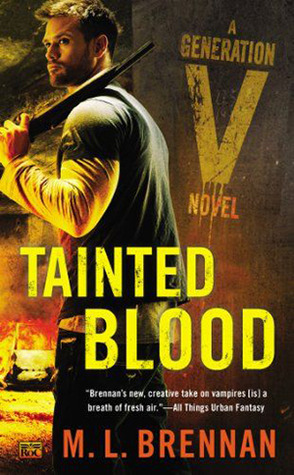 Run away, he got to (da da)
Get away from the matriarch of
The family
the fate he shares (da da)
Is a dark, cursed fear
I turn up my light
No toss nor turn cause I read all night
(chorus)
Were bears called on you (they called)
A murder to solve for you
The evidence your given
Doesn't work with the bears agenda
Kitsunes your friend but that's not near ENOUGH…
Tainted Blood (oh oh oh)
Smell for blood (oh oh oh)
Now I know you got to (da da)
Find killer, you got to (da da)
Learn your place, your mom might not be around much more
If you don't fight
Purdence may take your right
Then the creatures all will pray,
Learn to late Prudence don't play that way
(chorus)
Work with witches (witches)
While chive mourns his wife
The vampire life your living
Is closing in on full fruition
Take may cash because this book is pure joy!
Tainted Blood (oh oh oh)
Tainted Blood (oh oh oh)
Brennan write more please
I can't stand the way you tease
More about this family I should know
From here where will this series go?
Tainted blood
Were bear, were bear
Don't call them that to their face
Because they big and mean,
And can do much harm
Tainted Blood (oh o oh)
Tainted Blood